Wednesday, March 8, 2017: Big ticket items still stuck, despite clock ticking away on 2017 Session.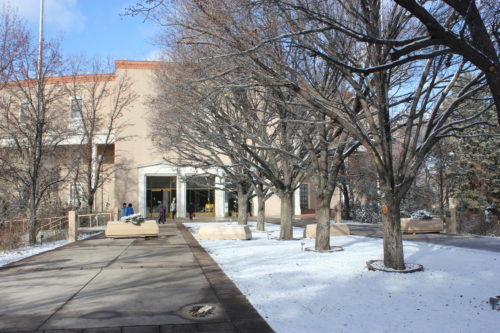 Big ticket items still stuck, despite clock ticking away on 2017 Session.
Read down to see some of the important items on the calendar of the House … will they get ignored by House leaders as they have for most of the session?
There was a promise late last night from Speaker Brian Egolf that today (sometime) the House would take up the omnibus HB 412, a so-called tax reform bill authored primarily by Republican Representative Jason Harper.
However it's not on the House calendar as of yet, although it apparently could still reach the floor for debate by the Speaker performing some parliamentary gymnastics.
Hey maybe it has a chance – it is 'revenue neutral!'
Or maybe it was just a figment of my imagination.
Many journalists following the session the first 49 days are beginning to have delusionary thoughts of some serious debate over serious issues.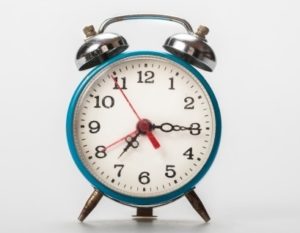 As time ticks away, here are a few issues that could come up for debate … but don't hold your breath.
The Early Childhood Education Amendment is queued up in the number two position on the Third Reading calendar where it has been for several days.
There is a bill on to create a new top income tax bracket – HB 201.
And the Patient Safe Staffing Act – HB 288, is awaiting a vote.
But where is the Health Security Act? That's a bill which would help prepare for the potential draconian plans laid out for health care by a Republican Congress.
Well, it made a brief appearance, and even had a short debate but then got scuttled by the Speaker's own teammates.
Where is a strong leader when you need one?
But what should we expect. The leaders don't have the votes, or the desire to work at getting them for matters affecting working families.
That would require the second most powerful elected state official to get tough with a handful of Democrats who have forgotten the people they claim to represent.
Can you imagine if you had to go to war with these guys on your side? The enemy wouldn't need to waste any ammunition, as you would all perish from friendly fire.
The Speaker and his team do a lot of talking and send out emails claiming (as they did yesterday) they are: "advocating for the Health Security Act so that we can ensure New Mexico families have access to quality, affordable healthcare if Trump and Congressional Republicans succeed in repealing Obamacare." But the latest word is a handful of Democrats are still on the fence. 
Yup the House is essentially leaderless … unless it's for the favored lobby, as Speaker Egolf demonstrated the other night using extraordinary effort to get the Solar Tax Credit bill out on the floor for a vote and passed.
It's an important and good bill. But shouldn't a measure dealing with the health of so many families with plenty of problems to overcome be just as important?
Oh yeah, they don't live in the Speaker's district with all those folks who give big money for environmental issues.
Like that Solar Tax Credit bill … and so no one mistakes me for being against hugging trees and wanting clean air and all that … It's a good bill worth passing.
Back to Representative Harper's bill.
If the Democratic leaders are going to take up a Republican so-called tax reform bill that is revenue neutral, why can't those same Democratic leaders whip their caucus into line to support early childhood education … or health security act … or some important revenue measures like demanding more money from the alcoholic beverage industry which supplies the state with misery and despair through their lucrative selling of millions of gallons of booze?
The 2017 session to date, has been largely ceremonious. Fanciful fiddling around while New Mexico's economy is on fire … and not in a good fire way.
The prescribed burning of the current administration has education reeling, state services shrinking and jobs and people leaving the state in droves.
All while the legislature focuses on important things, you know like having lobbyists deliver them a Happy Meal from Lota Burger (I know, wrong burger joint – but I didn't make the comment how happy they all were while they gobbled down the free food and cut state programs all in three hours).
Oh yeah they moved their collective butt and passed the Chile license plate, and the Green Chile Cheese Burger … and all those memorials … boy they are sure doing some heavy lifting.
Instead of worrying about beating Colorado to the gate with a license plate, and yakking and yukking it up the other night, why didn't they roll up their sleeves and pass some serious job creation bills like Colorado has down with great success?
Maybe today …
Don't hold your breath.
But don't give up either … the Democrats need to have something to point to at the end of sixty days of promises … maybe it will be the early childhood measure.