Tax Reform? Interesting Saturday House Taxation Committee Meeting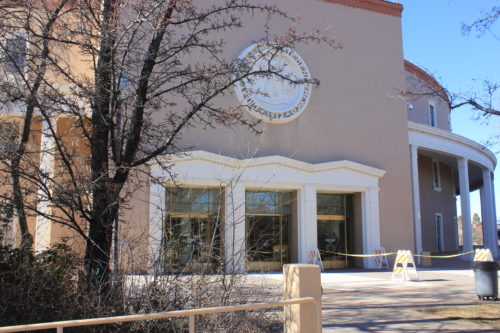 The House Taxation Committee will hold a hearing this morning, Saturday, February 18, 2017 to hear arguments in favor of and opposing two matters.
One of them is a so-called tax reform package, HB 412 (click here to read the bill), which was originally drafted by State Representative Jason Harper (R – Rio Rancho), and is also sponsored by the influential and powerful Chairman of the Senate Finance Committee, John Arthur Smith (D – Deming).  
HOUSE TAXATION AND REVENUE COMMITTEE – JIM R. TRUJILLO, CHAIRMAN 
CARL TRUJILLO, ACTING CHAIRMAN
Saturday, February 18, 2017 – 9:00 a.m. – Room 317
HB 408 TAX LIABILITY CHANGES & DEFINITIONS (TRUJILLO CA)
HB 412 TAX REFORM (HARPER/SMITH)
If you cannot make it to the Roundhouse in Santa Fe this morning, then you can watch this meeting via a webcast by clicking on the NM Legislative link below and following the directions (you can also watch it any time after the hearing as these meetings are now archived):