Will Republicans take new House leaders to the woodshed?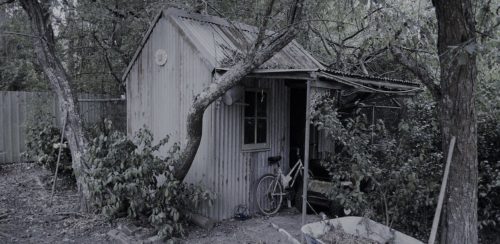 The New Mexico House Democratic leadership seems poised to get a bit of an ole fashioned 'ass whooping' this morning at least on the political messaging front.
The bills being presented as a solution for solvency – correcting what the legislature and governor didn't get right the first two times –  for the FY 2017 budget, primarily deal with more cuts: so-called sanding and sweeping from existing budgets.
Already parts of the education, economic development, and fire protection advocacy communities are raising red flags about both the Senate and House proposals.
And although there is some bi-partisan agreement in the Senate, it looks like the Democrats are going to be out flanked by Minority Leader Nate Gentry's troops when it comes to the debate over the cuts hurting schools – in other words, hurting children.
As reported by Andrew Oxford in this morning's Santa Fe New Mexican (click here for entire story)  :
"Legislators' last attempt to balance this year's budget relied heavily on across-the-board cuts to state programs, but some critics of the new effort say lawmakers are placing the burden of a projected $69 million deficit on local institutions ranging from school districts to fire departments.
"Discussions on a package of solvency measures continued Friday with the House of Representatives meeting for less than an hour before recessing until Saturday morning to vote on the legislation.
"With an eye toward stopping cuts to schools and economic development programs, Republicans plan to propose a series of amendments.
""We don't want to vote 'no' on something and not have an alternative," said House Minority Leader Nate Gentry, R-Albuquerque."
As the Democratic leadership chooses a pathway to the solvency debate over FY 2017 budget void of any revenue enhancement efforts on their part, there are rumors of anger and confusion among some of the rank and file as well as bewilderment from labor and working family advocacy groups.
And then there is this. During discussion Thursday evening about their approach to the budget, the House Appropriations and Finance Committee leadership stated they would build a budget for FY 2018, based upon revenues.
But what revenues?
Well Senator John Arthur Smith, Chair of Senate Finance, has discussed putting forth a gasoline or fuel tax increase before the legislature, that would be focused on long neglected transportation infrastructure needs at the local and state level, with some of the increased revenue going to bolster the state's reserve accounts.
And there has been some discussion of implementing a tax on internet sales.
But those measures will still fall short in meeting promises to fix the state's many problems made by Democrats running last fall.
So far, the biggest solutions offered by the Democratic leaders are more cuts.
And the Republicans in the House seem ready to take the Democrats out behind the woodshed, even though the minority party has no interest in helping working families either.