Stateline: Massachusetts Senate President Sets Bold Agenda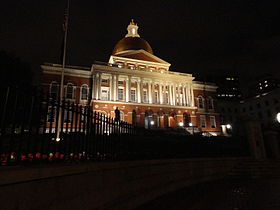 As Donald Trump gets ready to try and move this country backwards in almost every way imaginable, moderate and progressive leaders all across the United States are being asked to take action … not just scare people into contributing more money to their re-election efforts, but actually do something.
As one old construction worker said, "Our politicians need to do their effing job once they get elected."
In another state that's exactly what one progressive leader set out to do.
On Wednesday,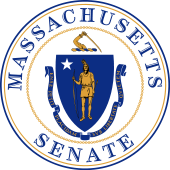 January 4, 2017, after members of the Senate of the Massachusetts General Court (the official name of the state's legislative body) took their oath of office and after they elected their presiding officer, Senate President Stan Rosenberg laid out a progressive agenda for the coming two years.
In the presence of the Republican Governor Charlie Baker, the Democratic Senator challenged his colleagues, stating "even today, some believe we can continue to cut our way to success.  I do not.  I believe we need to invest our way to success."
The quote is from a pretty extensive speech which you can read the full text of by clicking on the quote above.
New Mexico's legislature has a choice of its own over the next few months. It can continue to abandon the needs of the state, or new leaders in the House and Senate can change course.
Representative Brian Egolf and Senator Peter Wirth are both considered progressive legislators, and have voting records to prove it.
Now they need to use their new leadership roles to challenge the policies that continue to land this state in the basement of every major indices of social and economic assessment.
Take the time to read the Rosenberg speech, and then take a little more time to go visit your legislators and ask them to get behind the new legislative leadership and help push New Mexico forward.