Tycoons get the cake, while New Mexico's kids can't even find the crumbs.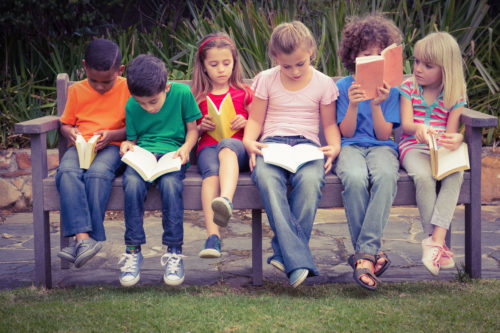 New Mexico's children cannot afford to sit on the bench while the rest of the world passes them by.
State government has benched hundreds of thousands of children in favor of selfish players who's greed insures more last place finishes … and let's face it, neither the Republicans or Democrats of the legislature have  put together a pennant promising session for New Mexico for quite a few years now.
Instead of developing the 'farm team' of bright, and full of energy, young people, the coaching (or more appropriately, the political) class has chosen to indulge already over-weight and endlessly pampered corporate sponsors, giving them all the clean-up positions on the roster … not to mention the recent 'out of their minds' signing bonus given to Facebook.
While legislators and the executive provide largesse to a few, the rest of the state has been cheated out of a future … New Mexico has become an economic and social wasteland for Children.
In June of this year Veronica C. García, Ed.D., Executive Director, New Mexico Voices for Children, wrote in an open letter to advocates for children in New Mexico:
"2016 marks the third year of the NM KIDS are COUNTing on Us: A Campaign for a Better New Mexico. Sadly, as we update this campaign to reflect the results of the 2016 legislative session and the 2016 national KIDS COUNT Data Book, we have very little good news to report. To begin with, it was a 30-day budgetary session, meaning legislators were unable to tackle many of the issues that are central to this campaign. Beyond that, 2016 may well be remembered as the perfect storm for a budgetary disaster."
Well it is soon to be 2017.
Spring training in New Mexico could be exciting if the new leadership has the fortitude to actually swing for the future, regardless of the knuckleheaded pitches coming from the executive and its cheerleaders in the minority.
Swinging for the future actually means putting together a game plan and voting for it … a bold plan … regardless of any huffing and puffing from a lame-duck administration.
New Mexico's children cannot afford to sit on the bench while the rest of the world passes them by.
(Look to The Candle for some ideas to help develop a pathway to a Better Budget for New Mexico … beginning next week the first of an exciting lineup will be revealed.)