Speaker and Senate President: Maine Legislators Called Back to Work.
AUGUSTA, Maine – House Speaker Sara Gideon (D) and Senate President Michael Thibodeau (R) recently announced that the Maine legislature will return to work tomorrow, Tuesday, June 19, 2018 at 10:00 AM.
Gideon stated through a press release, "I am pleased we will be returning to the State House to finally address the many critical issues outstanding and I am optimistic that we will complete our work efficiently and responsibly.
"House Democrats are eager to take votes that will assist access to healthcare for 70,000 Mainers, maintain pay for our direct care workforce, fund our county jails, and fulfill our obligation to public schools across Maine.
"We have remained steadfast in our commitment to moving Maine forward and we are pleased that all of our colleagues are joining us at the table."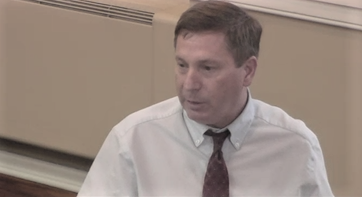 The House Republican Leader Ken Fredette had the minority parties take on tomorrow's special session stating, "Now that the framework and parameters set out by the House Republicans have been met, including the decoupling of Medicaid expansion from any spending package, we have polled our members with regard to returning for a special session.
"After completing the polling, I am pleased to announce our caucus supports returning for a special session next week.
"We look forward to returning to finish the work of the 128th Maine Legislature."
There has been a fair amount of political posturing for several weeks regarding the way the regular session ended.
Fredette and a majority of House Republicans blocked extending the regular session in early May – opposing House and Senate Democrats and even Senate Republicans who had reached a consensus about major outstanding legislation. 
Fredette's caucus aligned itself with efforts of fellow Republican Governor Paul LePage to thwart the Medicare expansion approved by voters in 2016.
Much of the work left undone is contained in the matters to be addressed starting tomorrow.
The legislature will take up a bill that received unanimous support from the Appropriations and Financial Affairs Committee (AFA) for a $41 million dollar spending package, addressing several outstanding issues many legislators on both sides of the aisle agree are critical to the health and well-being of thousands of Mainers.
LD 925 "An Act Making Certain Appropriations and Allocations and Changing Certain Provisions of the Law" has consolidate the following pieces of legislation into one measure (see chart below): 
| | | |
| --- | --- | --- |
| LD | TITLE | COSTS |
| 323 | An Act to Fully Fund the Waiting List for the Home and Community Benefits for Members with Intellectual Disabilities or Autistic Disorder Waiver | $5,158,782 |
| 1429 | An Act Regarding the Epidemic of Opiate Abuse | $11,000 |
| 1430 | An Act to Develop a Statewide Resource and Referral Center and Develop Hub-and-spoke Models to Improve Access, Treatment and Recovery for Those with Substance Use Disorder | $6,663,000 |
| 1466 | An Act to Address Severe and Ongoing Shortfalls in the Funding of Direct Care Workers in Long-term Care Settings and To Establish the Commission To Study Long-term Care Workforce Issues | $11,100,000 |
| 1517 | Resolve, to Ensure Access to Behavioral Health Services | $6,053,198 |
| 1737 | An Act to Preserve Medication Management for Persons with Mental Health Needs | $568,004 |
| 1783 | An Act to Amend the Laws Regarding Aggravated Trafficking of Scheduled Drugs | Minimal general fund obligation |
| 1820 | Resolve, Regarding Increases in Reimbursement Rates for Certain Children's Habilitative Services under MaineCare | $2,842,107 |
| 1868 | Resolve, to Increase Funding for Evidence-based Therapies for Treating Emotional and Behavioral Problems in Children | $262,306 |
| 1870 | An Act to Reorganize the Provision of Services for Children with Disabilities from Birth to 5 Years of Age | $3,700,000 |
| 1885 | An Act to Implement the Recommendations of the Task Force to Address the Opioid Crisis in the State Regarding Increased Access to Drug Courts | $160,800 |
| 177 | An Act to Remove the Age Penalty for State Retirees Working at State Correctional Institutions That Are Closing | To be determined |
| 1542 | An Act to Support Lead Abatement in Older Residential Properties | $4,000,000 |
| 1710 | An Act to Restore Maine's School Based Health Centers | $600,000 |
| 1742 | Resolve, to Support Vulnerable Seniors by Funding Assisted Living Programs | $500,000 |
| TOTAL | | $41,619,297 |