Pepperell Receives $222,000 in Green Communities Grant.
Monday, July 23, 2018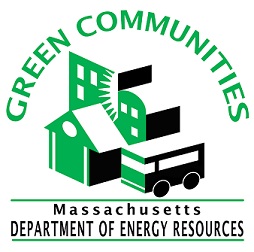 Pepperell, Massachusetts – While there has been significant criticism of recent resigned/retired town administrator Mark Andrews, the board of selectmen received some good news related to his efforts to land a grant from the state for energy efficiency plans.
According to a letter received by the town late last week the Massachusetts Department of Energy Resources (DOER) Green Communities Division has approved an award of $222,005 for various energy improvement projects at town facilities.
Nicholas Connors, Director of the Green Communities Division of DOER listed the following projects in his letter announcing the award to Pepperell officials:
$30,063 for the Town Hall — Interior lighting
$20,452 for the Town Hall — Exterior lighting
$86,173 for the Varnum Brook Elementary School — Interior and exterior lighting
$60,000 for the Senior Center — Weatherization
$4,416 for the Cemetery Building — Weatherization
$4,451 for the Water Department — Weatherization
$2,745 for the Waste Water Department — Weatherization
$866 for the Waste Water Dept. Lab — Weatherization
$786 for the Highway — Weatherization
$12,053 for the town administrator's office —Administrative costs.
According to the Greens Communities' website, this is the third grant received by Pepperell, which is one of at least 210 communities designated in the grant program.
The program has distributed approximately $100 million to communities since 2010, according to a brochure published by the DOER (click here for a copy of the brochure).
In December of 2015, the town received $152,910 "to fund administrative costs, and … building envelope improvements at one regional school and five facilities; lighting upgrades at three facilities; and installation of an energy management system, demand control ventilation and front-end upgrades Middle School."
And in July of 2017, $247,199 was awarded to the town "to fund energy conservation measures in municipal facilities including [the] Lawrence Library, Nissitissit Middle School, Public Safety Complex, Community Center, and Highway Dept. The energy conservation measures funded by this grant are: interior and exterior LED lighting retrofits, furnace and AC upgrade with oil to natural gas fuel conversion, weatherization, and grant management assistance."