New Mexico: From #2 to #4, Nationally in Pedestrian Fatalities.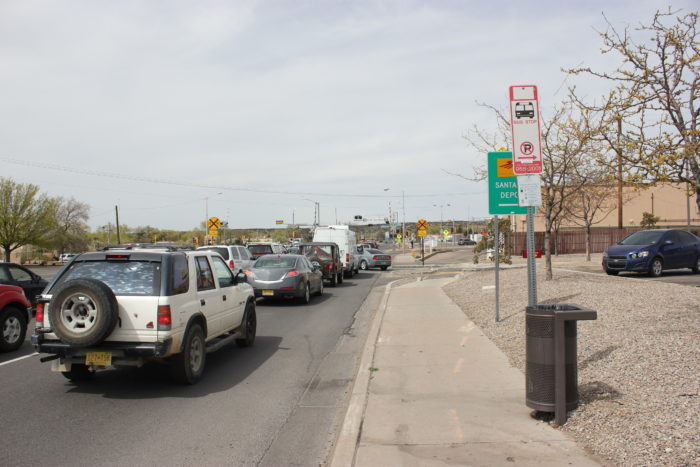 New Mexico: #4 in Pedestrian Fatalities.
While New Mexico continues to rank in the top five states where it is dangerous to be a pedestrian, there is some good news – the state moved from number two to number four in nationwide metrics on walkers killed by motor vehicles.
In a study released in 2014, and reported at the time by 24/7 Wall Street, New Mexico reported 2.92 pedestrian fatalities per 100,000 people.
Earlier today, STATELINE (a publication of The Pew Charitable Trusts) quoted a more recent report prepared for the Governors Highway Safety Association (released in 2016), which shows New Mexico dropping in the ranking as well as recording a number of 2.49 pedestrian deaths per 100,000 people.
The 24/7 Wall Street, 2014, story quoted Robert Archuleta, director of the Traffic Safety Division of the New Mexico Department of Transportation, about conditions that can create higher rates of pedestrian deaths. He explained:
"that engineering decisions such as "creating overpasses, creating safe routes, better roads," as well as "providing funding for law enforcement to enforce safety laws on seat belts, impaired driving, and speeding" can prevent pedestrian fatalities."
The 24/7, Wall Street authors also wrote: "In many cases, states have lower quality infrastructure because of limited resources, according to Archuleta."
New Mexico is currently dealing with a budget and revenue crisis, which could impact the small amount of progress made recently if transportation infrastructure continues to receive limited funding.