New Mexico Still One of Worst States for Business …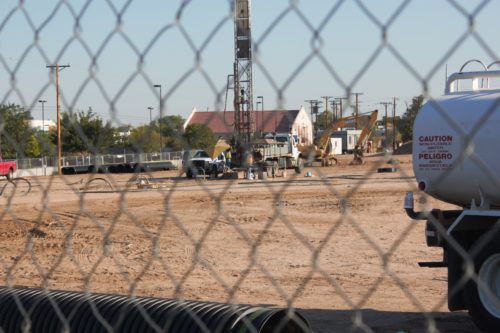 While the legislature and the governor of New Mexico prepare an austere budget for the next year, the state's economy continues to spin out of control. 
Yet most of the nation keeps adding jobs and is growing opportunity.
The point was driven home in a report from 24/7 Wall Street (click here for link to 24/7 Wall Street story). Here is the lead to what they posted yesterday under the headline "The Best (and Worst) States for Business:"
"For 83 straight months, nearly seven years, the U.S. private sector has added jobs. Unemployment has steadily declined and remains close to a 10-year low. And with investors confident about the economy, the Dow Jones Industrial Average broke through the 20,000 mark early this year. By these and other key measures, business in the United States appears to be booming.
"This period of economic growth — much of it as a recovery from the Great Recession — has by no means been even across the country. While employment in North Dakota and Texas grew by 21% and 15% over the past decade, a handful of states, including Mississippi and New Mexico, lost jobs. GDP growth across states has also been uneven." (Emphasis added.)
So do New Mexico's policy and lawmakers have a plan or any new ideas to try and catch up with the rest of the country in job growth?
It seems some do, while others just stick to the same simplistic and failed approach – lower taxes and ease regulations.
There are some serious and innovative proposals offered by a handful of younger legislators. But old habits are hard to break and older members, along with more conservative members of the House and Senate have already proven they are loathe to try anything new.
For example, several days ago a Democratic Chair joined Republicans in killing a measure proposed by Representative Bill McCamley (D – Mesilla Park), which would have directed a substantial portion of the state's permanent funds away from Wall Street and towards investment in New Mexico's infrastructure, an increased financial commitment to improving education, and economic development projects.
McCamley's and other younger legislators' ideas are more in line with key points stated in the 24/7 Wall Street article:
"For many businesses, the most important consideration for choosing one place over another is human capital. Corporations will often choose to locate in major metropolitan area, where costs are higher but where the workforce tends to be more skilled. States that have high shares of adults with bachelor's and advanced degrees, and states that show growth among the working-age population present a greater diversity of potential hires for corporations.
"For many corporations, the potential livability of an area is just as important as the talent pool to be found there. Workers might be more willing to relocate to or stay in a city or state with a lower cost of living, with easier access to airports, less congestion, and more cultural and recreational opportunities. We considered all of these measures in our index."
But the old guard's approach of less regulation, lower taxes, and tweaking training programs continues to prevail, despite having produced no significant amount of new jobs.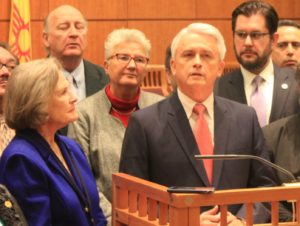 In another example of continued conservative control of the agenda, two leaders of the Senate, Corporations and Transportation Chair Clemente Sanchez, and Senate President Pro Tempore Mary Kay Papen, voted with Republicans to kill a measure to increase taxes on the highest earners.
Senator Bill O'Neill's Senate Bill would have provided about $100 million more revenue annually to better fund education and economic development plans.
The constraint of innovation exhibited by leadership Democrats in alliance with Republicans, flies in the face of the Democrats' pledge to come with new, bold, and fair economic and governance plans.
Furthermore The Candle reported in a story published (click here for link) on January 27, 2016, the jobs and economic development plan announced at a Democratic leadership press conference, in addition to being short on details, offered nothing much different than what's been offered for years.
The minimalist outline presented to the media as an economic development and job creation plan suggested Democrats would pass six bills in ten days; apparently that claim was to show they were aware of the urgent need to create jobs.
But even that effort has gotten bogged down. The legislature has yet to pass along to the governor one of the six bills Democrats claimed they would pass in just ten days to fix the New Mexico economy.
A bill to legalize the study of hemp as an agricultural and manufacturing commodity and an effort to catch up with neighboring states on improved broadband are about all that is moving along for economic development now.
McCamley's bill could be resurrected in committee, but it seems too many older legislators and the governor are stuck with an ideology that is stifling the efforts of younger legislators to jump start growth.
Here are some of the reasons specific to New Mexico that 24/7 Wall Street has placed the state near the bottom of the list, making the land of enchantment one of the "worst states" for business:
"45. New Mexico
"A less affluent population with little disposable income can be problematic to businesses — particularly customer-facing ones. In New Mexico, over 20% of the population lives in poverty, compared to the national poverty rate of 14.7%. The typical household income is just $45,382 annually, about $10,000 less than the national median household income.
"Due to the high crime rate in the state, New Mexico is potentially a less attractive place to live, which can impact businesses' ability to attract employees. New Mexico had the third highest violent crime rate in the country in 2015, at 656 incidents per 100,000 residents, compared to the national rate of 373 incidents per 100,000 Americans."