Health Security Act Strategy Meeting in Albuquerque on Saturday.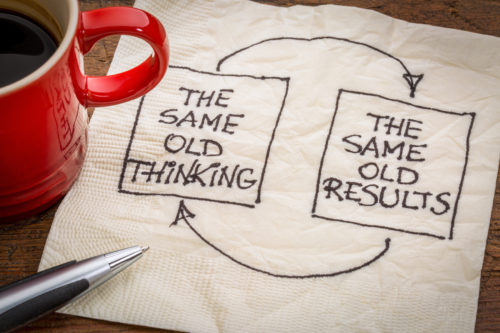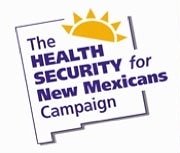 Tomorrow The Health Security for New Mexicans Campaign will hold a day-long strategy meeting in Albuquerque (details of the time and meeting place below; and for a link to the agenda click here.)
This campaign has been going on for about a quarter of a century and its supporters were deeply disappointed during this year's legislative session when the Democratically controlled House and Senate failed to muster a floor vote on the actual bill.
Instead supporters were told to accept a substitute measure.
The substitute was a glorified study, designed to look like the progressives had passed something meaningful.
Guess what happened next? The substitute passed the House by a vote of 37 yeas and 27 nays, but then died in a Senate committee.
That's why the meeting tomorrow will be not only interesting, but especially important.
The Candle plans to run a more expanded story on Sunday, and will try to reach attendees tomorrow to see what this group of dedicated, but disappointed, advocates plan to do next year.
Despite the possibility of being funded by a non-profit for even more study, there seems to be little commitment to do anything extraordinary until 2019.
Too bad for the many New Mexicans who are in the crosshairs of the national Republican effort to pass Trumpcare, and who stand to lose health care coverage if the President and his allies prevail.
Ariel Smilowitz, a global health consultant who has written for Huffington Post, wrote earlier this week, in piece for the Roosevelt Institute, about the unprecedented unity of so many against Trumpcare:
"In my experience as a public health professional, I have rarely seen doctors, hospitals, consumer groups, and insurance providers — groups that normally have very different legislative aims — united in stance on a piece of legislation. It is clear across the board that this legislation is deeply problematic and completely detrimental, not only to those who are most vulnerable, but to everyone in this country who seeks care. By making it more difficult to receive preventative, comprehensive health services on a regular basis, people will ultimately get sicker and only attempt to seek care when their illnesses become acute, resulting in higher expenditures and lower quality care."
It would seem that looking as far ahead as 2019 to get something done in New Mexico is not good strategy. 
It's like crossing your fingers, legs, arms, and maybe your eyes, and hoping bad things won't happen while New Mexico's politicians procrastinate again.
It is time for a new approach … forget about being polite.
Let the politicos know time is running out … as well as the public's patience.
Which, again, is why tomorrow's meeting couldn't be more important.
Hopefully this band of stalwarts will try to mix it up a bit and not accept the excuses from legislators who keep kicking this important bill down a dead-end road.
Twenty-five years is a long time.
Statewide strategy meeting–bringing together Health Security supporters from across the state: Tomorrow,
Saturday, June 3, 9:00 AM to 3:00 PM at:
Immanuel Presbyterian Church
114 Carlisle Blvd SE, Albuquerque
Please RSVP to hsnmc.contact@gmail.com
PS- Below is a chart of the Health Security Act legislation killed overtly or by the legislative shuffle, just since 2003. Time to come up with a new strategy to corner the politicians.
| | | | | |
| --- | --- | --- | --- | --- |
| Bill ID | Title | Sponsor | Location | Session |
| HB 498 | HEALTH SECURITY ACT | Max Coll | Died | 2003 Regular |
| SB 505 | HEALTH CARE SECURITY ACT | Manny M. Aragon | Died | 2003 Regular |
| HB 746 | HEALTH SECURITY ACT | Luciano "Lucky" Varela | Died | 2005 Regular |
| HB 843 | HEALTH SECURITY ACT LFC FINANCING OPTIONS | Luciano "Lucky" Varela | Died | 2005 Regular |
| SB 636 | HEALTH SECURITY ACT | Carlos R. Cisneros | Died | 2005 Regular |
| HB 1222 | HEALTH SECURITY ACT | Roberto "Bobby" J. Gonzales | Died (API.) | 2007 Regular |
| SB 720 | HEALTH SECURITY ACT | Carlos R. Cisneros | Died (API.) | 2007 Regular |
| SB 721 | HEALTH SECURITY ACT FINANCING OPTIONS | Carlos R. Cisneros | Died (API.) | 2007 Regular |
| HB 62 | HEALTH SOLUTIONS NEW MEXICO ACT | John A. Heaton | Died (API.) | 2008 Regular |
| HB 214 | HEALTH SECURITY ACT | Roberto "Bobby" J. Gonzales | Died (API.) | 2008 Regular |
| SB 3 | HEALTH SECURITY ACT | Carlos R. Cisneros | Died (API.) | 2008 Regular |
| HB 339 | HEALTH SECURITY ACT | Roberto "Bobby" J. Gonzales | Died (API.) | 2009 Regular |
| SB 281 | HEALTH SECURITY ACT | Carlos R. Cisneros | Died (API.) | 2009 Regular |
| SB 640 | CREATE HEALTH SECURITY PLAN FUND | Carlos R. Cisneros | Died (API.) | 2009 Regular |
| SB 5 | HEALTH SECURITY ACT | Carlos R. Cisneros and Roberto "Bobby" J. Gonzales | Died (API.) | 2011 Regular |
| HB 262 | HEALTH SECURITY ACT | Roberto "Bobby" J. Gonzales | Died (API.) | 2013 Regular |
| SB 226 | HEALTH SECURITY ACT | Carlos R. Cisneros | Died (API.) | 2013 Regular |
| SB 152 | HEALTH SECURITY ACT | Howie C. Morales | Died (API.) | 2015 Regular |
| HB 101 | HEALTH SECURITY ACT | Roberto "Bobby" J. Gonzales and Deborah A. Armstrong | HOUSE APPROPRIATIONS & FINANCE COMMITTEE | 2017 Regular |
| HB 575 | PUBLIC PEACE, HEALTH, SAFETY & WELFARE | Roberto "Bobby" J. Gonzales | Senate Finance Committee | 2017 Regular |
| SB 172 | STATEWIDE HEALTH SECURITY ACT | Howie C. Morales and Carlos R. Cisneros | Senate Judiciary Committee | 2017 Regular |