Pepperell Community Arts Children's Theater Presents "The Princess King."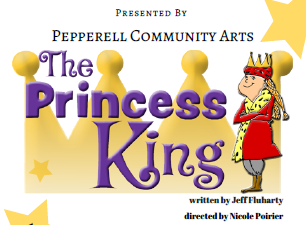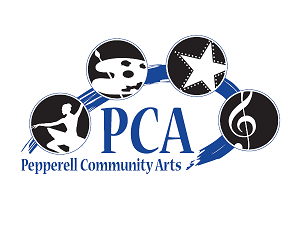 Thursday, May 10, 2018
Pepperell, Massachusetts – The Pepperell Community Arts Children's Theater recently announced that their production of "The Princess King!" will be presented next week on Thursday and Friday evening, with a matinee on Saturday afternoon at the Peter Fitzpatrick School.
(More information is listed at the end of this story, and a link to a poster for the play can be found by clicking here.)
In an email to The Candle, Stacey Thompson, president and founder of the theater's parent organization – Pepperell Community Arts (PCA) – writes:
"Come enjoy this delightful play full of lovable characters, disguises, and multiple morals to the story! Princess Genevieve wants to marry Henry the cook, but alas, her father, the King, won't allow it! Come see what happens next!"
The play is the production of the Children's Theater and is cast with children ages 8 though 14.
Written by Jeff Fluharty, the play is directed by Nicole Poirier of Pepperell.
According to its website (click here for link), the PCA is a non-profit organization whose purpose is
"making the Arts family friendly, affordable and accessible to the local community.
"PCA's vision includes having a permanent Community Arts location in Pepperell which can eventually become a hub for artists and craftsmen; including, but not limited to, musicians, dancers, actors, artists, photographers, quilters/crafters, bakers, gardeners and more! We want to rehearse, perform, create and cultivate world class arts and events right here in Pepperell!"
The groups first production, "You're A Good Man, Charlie Brown" was produced in October of 2017. PCA also cast 22 local youth in its production of "Little Women" this past winter.
In June, the PCA plans to present a youth and young adult production of "Into The Woods."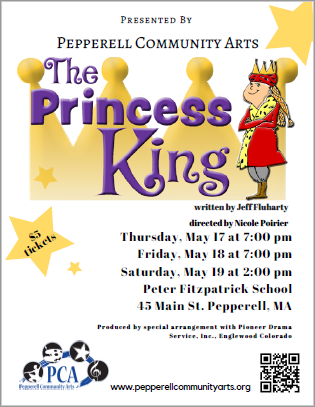 Next week's production of the "Princes King" is possible through a special arrangement with Pioneer Drama Services, Inc. of Englewood, Colorado.
Tickets are $5.00, and performances are as follows:
Thursday, May 17 at 7:00 pm
Friday, May 18 at 7:00 pm
Saturday, May 19 at 2:00 pm
Venue:
Peter Fitzpatrick School
45 Main St. Pepperell, MA