Nutter Apparently Blind to Ethics Rules on Self Dealing: "Our job is just to sign them. That's all our job is."
Monday, September 24, 2018
Selectman Continues to involve himself in matters affecting his wife's town job.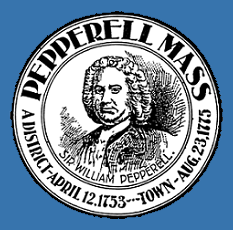 Pepperell, Massachusetts – "Our job is just to sign them. That's all our job is," Selectman Roland Nutter angrily told his colleague, trying to pressure her to sign his wife's contract, and that of another employee. 
The laws and official guidance are pretty clear about self-dealing and conflicts of interest.
According to the Massachusetts State Ethics Commission guidance on members of boards of selectmen and self-dealing affecting themselves or family members: "…You may not participate as a selectman in any way: you may not vote on these matters; you may not participate in, moderate or chair discussions; you may not delegate these matters to a subordinate; …"
But Selectman Roland Nutter doesn't seem to get it.
At the board of selectmen's meeting of April 23, 2018, Selectman Roland Nutter angrily criticized a colleague claiming she wasn't doing her job.
The colleague Nutter was criticizing was Selectwoman Lisa Ferolito.
Ferolito was elected to the board of selectmen in the spring of 2017, as a reform candidate seeking more transparency and fairness in the way the board of selectmen and their town administrator were running the town.
Nutter was angry because Ferolito stated she would not sign two employee contracts – one for the town administrator, and the other for Nutter's wife, Pepperell treasurer/collector Debbie Nutter.
Roland Nutter, who was near the end of his second year in a three-year term, had also served as a selectman in another Massachusetts town.
Local officials take a lesson and must pass a test confirming they understand the ethics rules when they enter office or begin work.
They also are required to renew their ethics training and understanding every two years.
Nutter, given his experience and tenure, should have been aware that his pushing for his wife's contract was off limits as far as the state ethics laws are concerned.
(For more about conflict of interest guidance for members of boards of selectmen, see note at end of this installment.)
Despite stating in public that he was not going to vote for his wife's contract, he nonetheless tried to coerce his colleague into signing it.
Nutter berated Ferolito at the April meeting angrily, and at times raising his voice, stating, "It's your responsibility to sign these things … It's unfair to the taxpayer of this town … you are supposed to represent them, and you are supposed to execute these contracts."
Nutter seems to have lost sight of the impression he was creating that the only taxpayers he was advocating for were he and his wife.
As The Candle reported yesterday, Ferolito's refusal to sign both contracts was linked to the fact that a new member of the board of selectman would be elected within a week.
She stated that new member should be able to weigh in on the matter, as the contracts would not go into effect until July 1, 2018, and the new selectman should be able to have a say on the matter.
She told The Candle she believed Nutter and Selectwoman Melissa Tzanoudakis, who was not seeking reelection, were working with Andrews to push through his contract, which contained a huge raise for Andrews, before the composition of the board changed.
Ferolito's belief was shared by others concerned about how Andrews was running the town.
There was also the fact that candidate William Greathead's campaign for the board of selectmen had focused on a need for transparency at town hall, and a significant change in the way Andrews was running things.
Ferolito held her ground, refusing to sign the contracts – one that gave the (former) town administrator Mark Andrews an annualized raise of over $17,000, and the other for Nutter's wife, a contract for which the town administrator had negotiated, ostensibly on behalf of the town, with Nutter's wife.
Nutter, as a member of the board of selectman, is essentially one of the town administrator's bosses, and his participation in negotiating a contract for Andrews who was negotiating a contract for Nutter's wife at about the same time should certainly have raised some red flags about potential conflicts of interest.
Even though Nutter's wife was employed by the town of Pepperell as the treasurer/collector before he was elected to the board of selectmen, Nutter should have totally removed himself from matters dealing with his wife's working conditions – especially as he was Andrew's boss, and Andrews was his wife's boss.
And while Nutter wrote in a previous memo to the town clerk about recusing himself regarding town decisions involving his wife due to a conflict of interest, he nonetheless chose to wade in on trying to get his wife's contract approved by berating Ferolito and demanding she do her job and sign the contracts for Andrews and Nutter's wife.
Because Ferolito did not sign either contract, Nutter's wife's contract was not approved because he could not sign it and it had only one signature of the two needed due to Ferolito staving off Nutter's demands that she sign it.
But Andrews' contract was signed by Nutter and Tzanoudakis.
The fact that Roland Nutter decided to participate in negotiations for a new contract for Andrews, and also vote and sign that contract, while Andrews was negotiating a contract with Nutter's wife, is a matter that might also raise ethical concerns.
---
Greathead won the election, and within days, Andrews announced he was resigning his position as Town Administrator and applying for retirement.
Andrews retirement began after July 1, 2018 – long enough for him to benefit from the new contract that Nutter and the lame-duck Selectwoman Tzanoudakis signed for him just to weeks before she left office.
(The Candle has reached out to Selectman Nutter via email on several occasions for more than a month, seeking answers to questions regarding his participation in matters dealing with his wife's conditions of employment. He has yet to respond.) 
Tomorrow – BOS Chairman Nutter doubles down on his involvement in matters impacting his wife's job as treasurer/collector.
---
NOTE: The following copy and pasted section of the guidance from the State Ethics Commission website can be found using this link:
https://www.mass.gov/service-details/board-of-selectmen-members-explanation-of-the-conflict-of-interest-law 
RESTRICTIONS ON YOUR ACTIONS
Self-Dealing (Section 19)
The law generally prohibits you from taking any official action on matters affecting your own financial interests, or the financial interests of: your immediate family members (i.e., your spouse and the parents, siblings and children of either you or your spouse); partners; your employer(s) other than your town; anyone with whom you are negotiating or have an arrangement concerning prospective employment; or organizations for which you serve as an officer, director, partner, employee or trustee. (3) As a Selectman, you may not act in any way that affects these interests, positively or negatively, nor may you act on any matter that affects these interests within the foreseeable future. If a matter affecting one of these interests comes up for consideration at a Selectmen's meeting, the wisest course of action is to leave the room during discussion, deliberation and the vote on the matter, and make sure that the minutes of the meeting reflect your recusal.
The prohibition on acting in these matters is very broad. You may not participate as a selectman in any way: you may not vote on these matters; you may not participate in, moderate or chair discussions; you may not delegate these matters to a subordinate; you may not prepare official documents concerning these matters; and you may not take any other type of official action regarding these matters. (Emphasis added.)