Large Crowd Expected at Special Town Meeting to Oppose Gravel Pit Proposal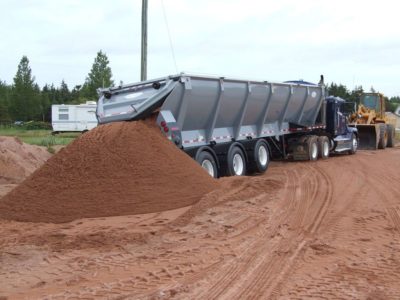 Pepperell – The Pepperell Watchers Community Group expect a large group of voters to turn out Monday evening for a Special Town Meeting to vote on a Non-Binding Warrant Article regarding a Reclamation proposal that  will span several years to truck 4 million cubic yards of construction fill from around New England into an old Pepperell gravel pit — potentially disrupting neighborhoods and traffic in using roads in neighboring communities of Dunstable, Tyngsboro, Groton, Littleton, and Hollis and Nashua in New Hampshire.
Caroline Ahdab and Margaret Scarsdale, spokeswomen for the group wrote they anticipated a large number of residents to strongly oppose the proposal.
Hundreds of people, along with environmental organizations, such as the Nashua River Watershed Association and Nashoba Conservation Trust, have already registered their concerns about the river and local water supplies being endangered.
DETAILS OF THE VENUE AND TIME OF THE MEETING:
Pepperell Special Town Meeting
Monday – October 1, 2018
Time:              7:30 PM
Location:       Nissitissit Middle School
33 Chase Ave
Pepperell, Massachusetts 01463