Do NM Health Officials Think 'You can't handle the truth?'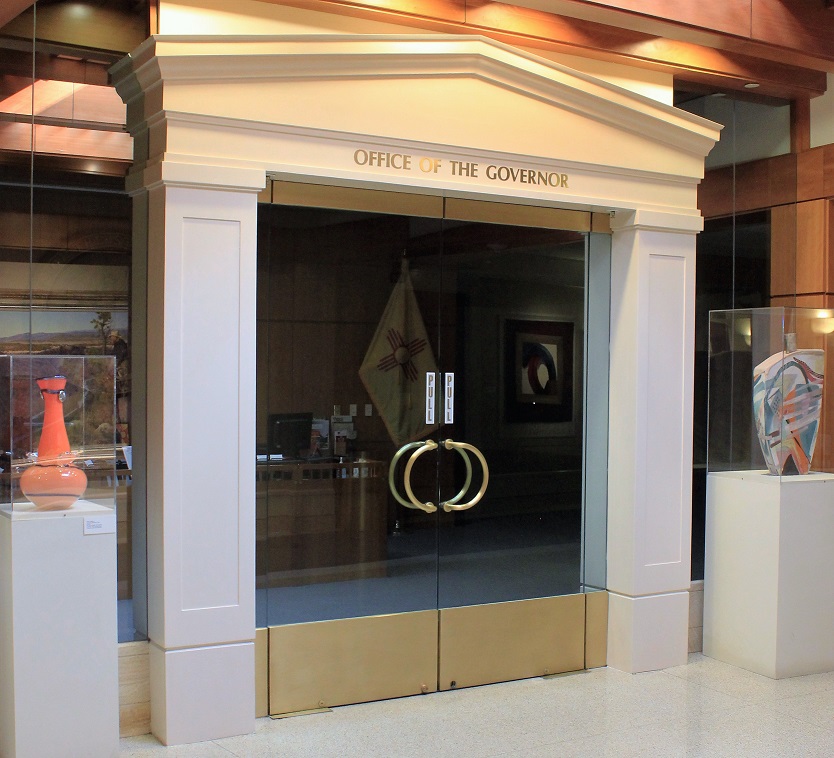 New Mexico health officials have chosen not to share some important information relative to COVID-19 hospitalizations – and the preparedness, equipment and safety conditions at hospitals across the state with the public.
They are certainly not sharing that information with the media.
(More on the information relative to preparedness in another posting later tonight.) 
Why be secret about how many COVID-19 patients are hospitalized in New Mexico?
Through testing, New Mexico has identified 65 people who have contracted COVID-19.
Yet New Mexico Department of Health (NM DOH) officials claim they are not able to reveal how many of the 65 patients have been hospitalized.
That should not be a hard number to wrap one's head around, much less gather and release.
Other states, including the New York – which has the highest number of identified and hospitalized COVID-19 patients in the country – are much more forthcoming.
The number of hospitalized COVID-19 patients is easily available to journalists and the public for states like New York (1,974), Colorado (58), Arkansas (0), Connecticut (51), Florida (203), Indiana (1), Massachusetts (71), Minnesota (12), Mississippi (33), North Dakota (3), Ohio (83) , Oklahoma (11), Oregon (43), Virginia (32), and West Virginia (1). (These figures adjacent to state names are hospitalized COVID-19 patients through Sunday, March 22, 2020.)
The numbers of hospitalized COVID-19 patients for New Mexico?
It appears the health officials are not ready to share that information.
Why?
If New York officials can identify 1,974 hospitalized patients out of over 15,000 with COVID-19, what's up with New Mexico officials not providing the same information regarding the 65 patients currently tested positive for COVID-19?
Do they think the public 'can't handle the truth?'
Transparency regarding an important public emergency cannot be relegated to the sidelines.
This is information the public can handle.
Health officials shouldn't tell the public to take a seat until their government decides to share this basic information.
But yesterday the NM DOH did just that.
A spokesperson responded to queries from Santa Fe New Mexican reporter Robert Nott, relative to the number of hospitalized COVID-19 patients in New Mexico as follows:
"State health officials are not yet able to give more details about the 65 cases to date — for example, how many are hospitalized, how many are quarantined at home, how many cases are related to travel and how some of the earliest cases are progressing or faring…" (Santa Fe New Mexican story by Robert Nott.)
(Click here for link to Nott's story.)
Last Wednesday The Candle sent a list of questions ahead of the press briefing held by Governor Michelle Lujan Grisham in the early afternoon.
The questions were related to the availability of intensivists and other critical care personnel needed in Intensive Care Units and other units of Critical Care at New Mexico hospitals.
We also asked about the availability of mechanical ventilators, critical care beds, and the health of front-line health care providers.
This is the response we received after the press conference (during which nothing close to an answer to any of the questions materialized), and after additional prodding for some information even if they could direct us to other sources:
"Recommend you wait for the news release and orders which aren't done yet. watch [sic] the presser again on nmlegis.gov – we're very underwater, sleep deprived and doing the best we can. Probably won't get to your 15 questions anytime soon." (Emphasis added.)
Later today, The Candle will be publishing a companion story to this one relating to all the questions we asked and have yet to receive an answer to – even six days later.
We realize the governor, health officials, and her press people are working hard.
So are the governors, health officials and press people in those other states which provide more information.
These are difficult times, but they will be overcome – through knowledge.