Rick Miera is back. Will enter race for Lt. Governor.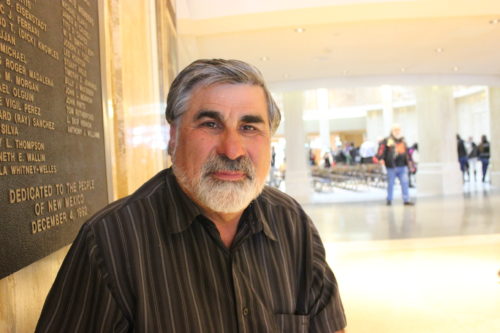 As The Candle reported in late February, former Democratic House Majority Leader Rick Miera, a lifelong friend of progressive causes and individual rights, was contemplating entering the race for New Mexico's Lt. Governor for the 2018 election cycle.
According to a text from Miera today, he is in and will officially announce soon.
Apparently the long time legislator has seen enough from the sidelines.
Miera brings years of legislative experience to a landscape suffering from a lack of serious leadership.
While the legislature and the executive branches of government bicker with each other over politics the state sinks further into a state of depression –financially weakened, and leaving the public with a lack of confidence in its institutions of governance.
Miera's re-entry into the political scene should offer some hope, as he has a reputation of placing results before partisanship.
More to come.
PS – The Candle has been on a hiatus for the past two weeks as its contributors were taking a break, and its editor is the process of establishing an expansion of the coverage area during the summer months – look here next week for an update and several new stories.